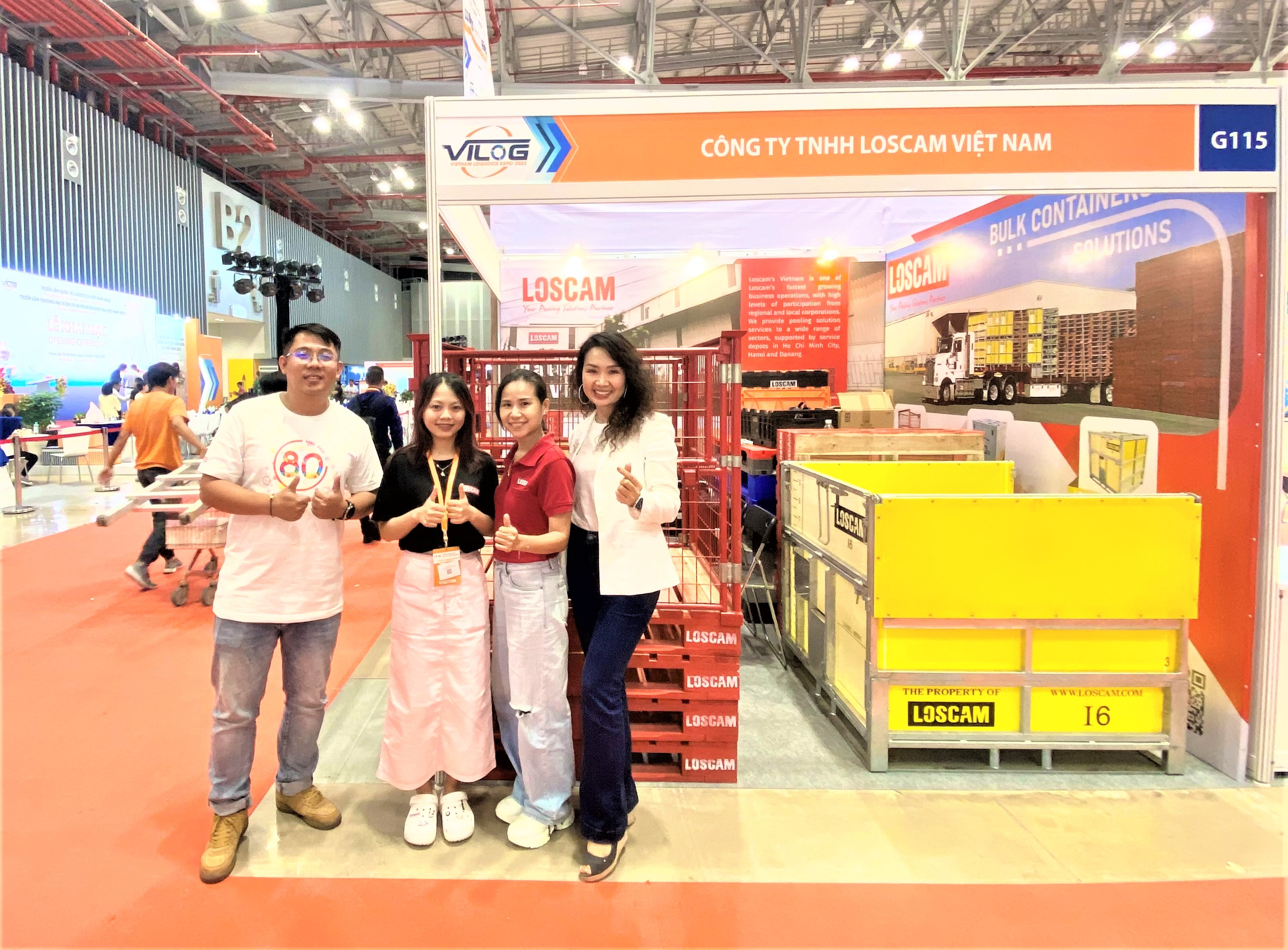 Loscam exhibited at Vietnam International Logistic Exhibition (VILOG) 2023.
Loscam has been participating in The Vietnam International Logistics Exhibition 2023 (VILOG) on August 10-12th at Saigon Exhibition and Convention Center, Hochiminh City. The event marked Loscam's first time showcasing bulk containers - IBCs in Vietnam. There were 345 booths from 250 companies from 22 countries and territories displaying products, services, and the latest technology in the fields of logistics information technology, services, and warehouse systems.
The event has provided Loscam an excellent chance to meet customers, demonstrate our products, and showcase our supply chain pooling solutions. The logistics industry in Vietnam is one of the fastest-growing industries in the Asia-Pacific region, making Vietnam one of Loscam's highly recognized SEA regions. By providing value-added pooling solutions, we help companies optimize their operations, reduce costs, and improve efficiency by streamlining and visualizing the bottlenecks of the supply chain.
"The global economy is one of the weakest paces of growth on record in 2023, however, there are a number of companies are still growing and expanding their businesses, from trading companies to manufacturers and businesses offering new services." Said Hoa Do, Sales Manager for Loscam Vietnam.
Loscam as one of the leading companies in the Pooling business for 80 years in Australia and 30 years in Southeast Asia. With our team's dedication and commitment, many companies in other regions have attributed their success to the fact that our pooling solutions can assist customers in transitioning to a greener and more sustainable supply chain.
Hoa added, "Vietnam, with the potential to become one of the global leading production centers, and the rapid growth of logistics supply chain, we are confident that Loscam's products and our pooling solutions will enable our customers to increase visibility and optimize their supply chain operations. Ultimately to achieve a more effective and efficient logistics management for customer's supply chain."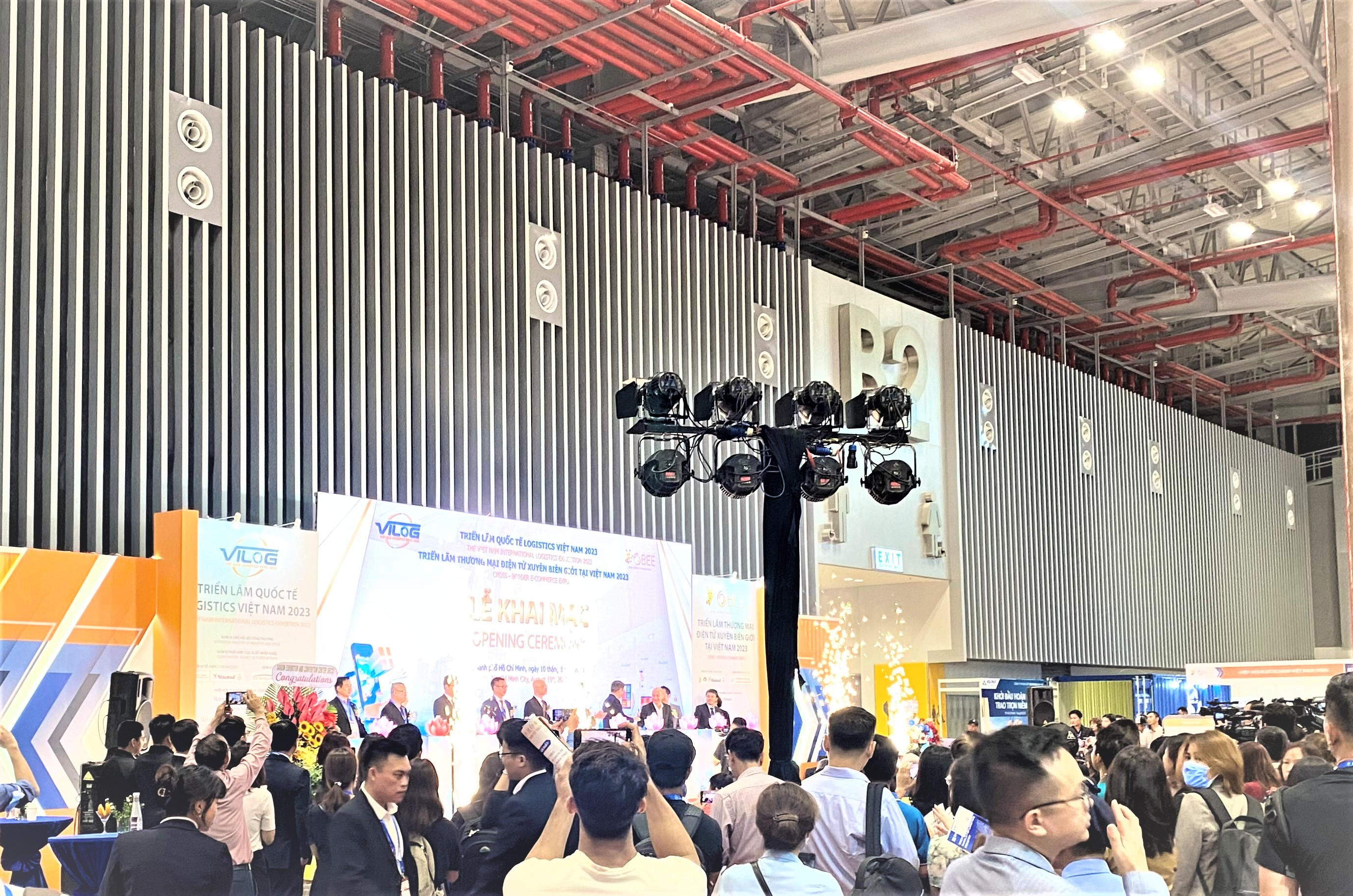 VILOG 2023 Opening Ceremony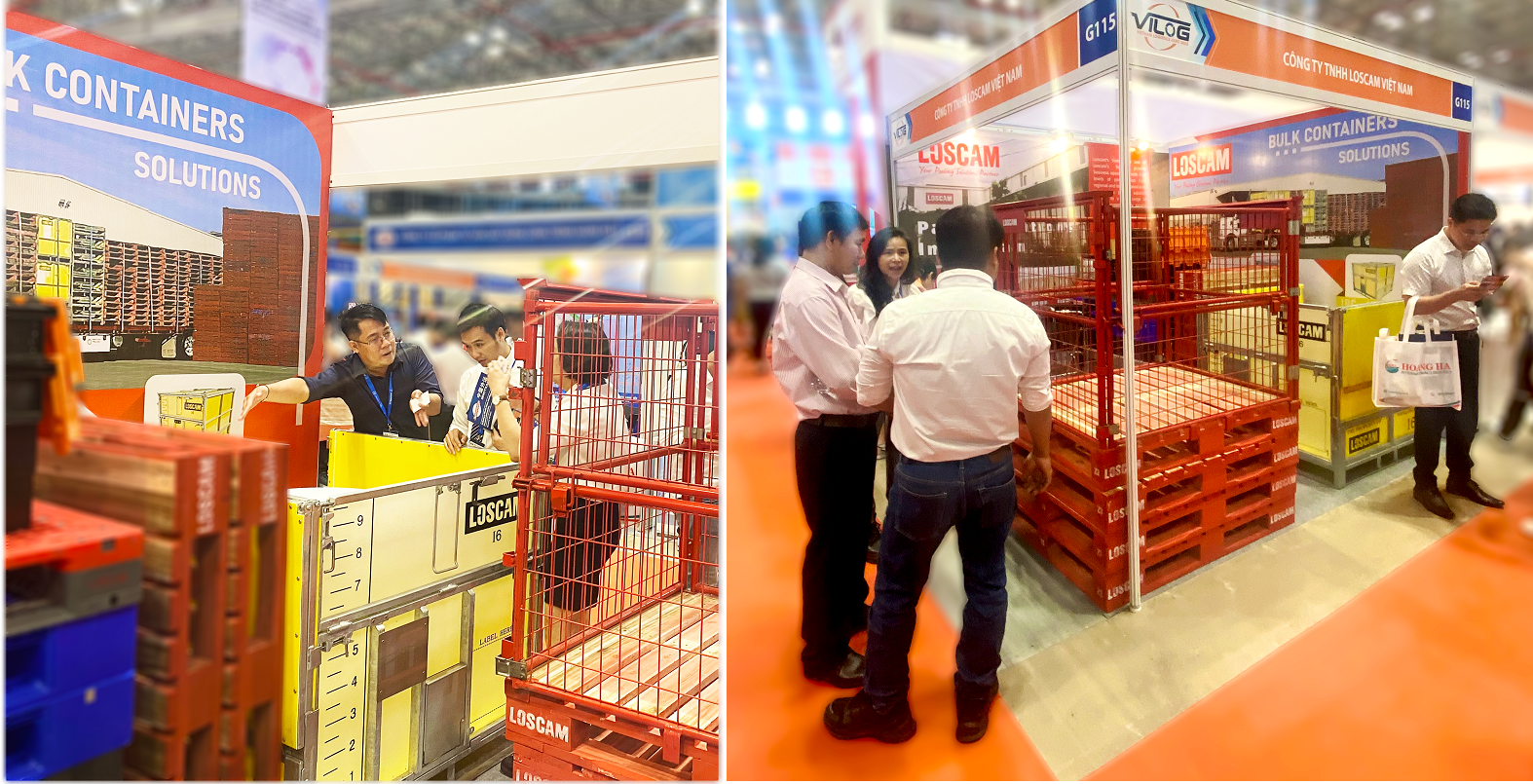 Demonstrating IBC I6 And Pallet Cage to Customers