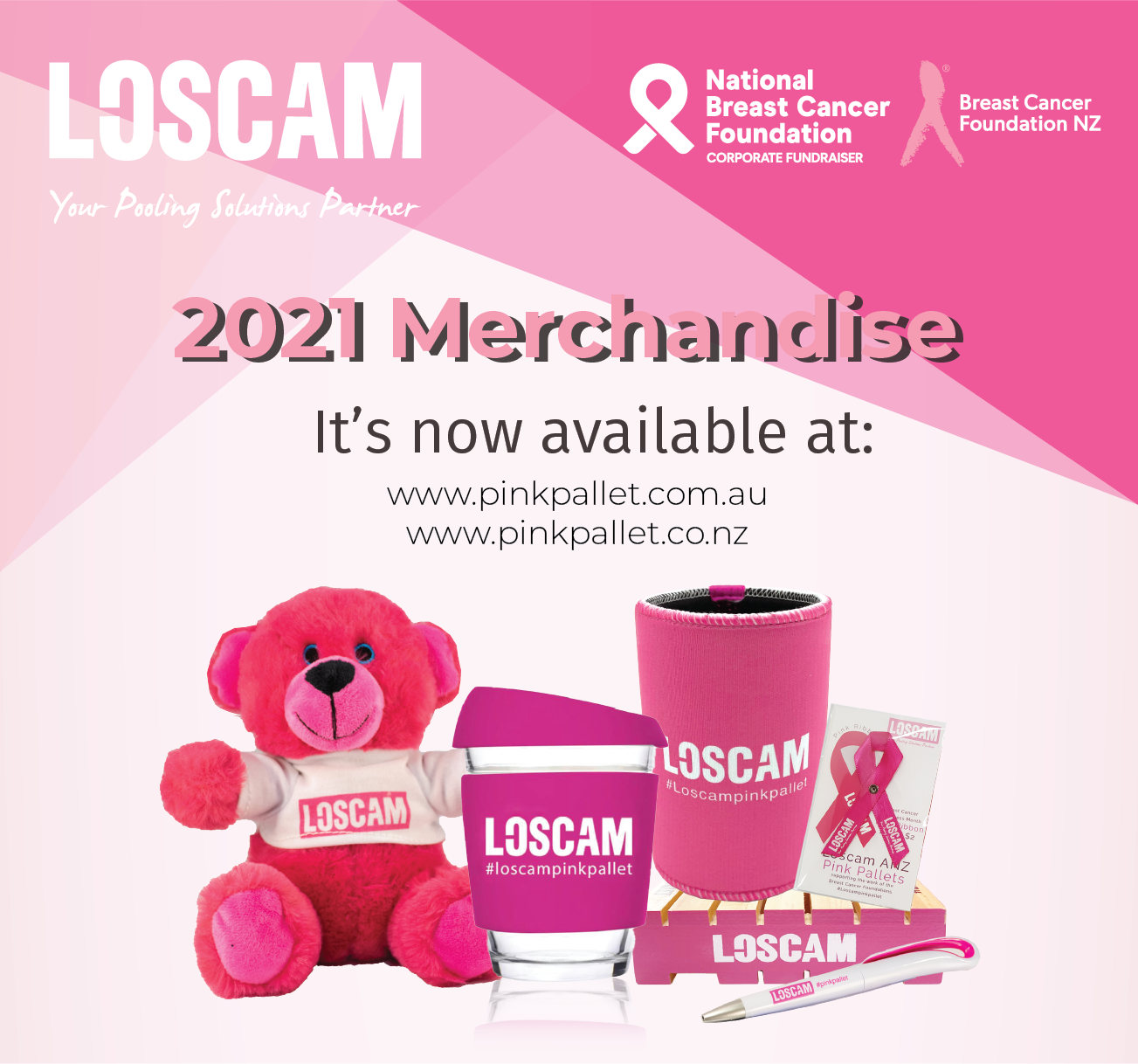 In honour of the National Breast Cancer Foundation, Loscam ANZ are excited to launch the Pink Pallet Campaign for the 6th year in a row. From the first of October, all Loscam ANZ customers should be ready to keep an eye out for the Loscam Pink Pallet to pass through your supply chain!
In the meantime, our Pink Pallet Merchandise Online Stores are now live. Please visit www.pinkpallet.com.au or www.pinkpallet.co.nz, to order #Loscampinkpallet merchandise. Our customers continued support of this campaign each year is so important to help fund research and support women that are diagnosed with breast cancer get the lifesaving treatment they need.
Don't miss out and take action now to support us for the work of National Breast Cancer Foundation!
Download the Campaign Poster:
AUS
|
NZ