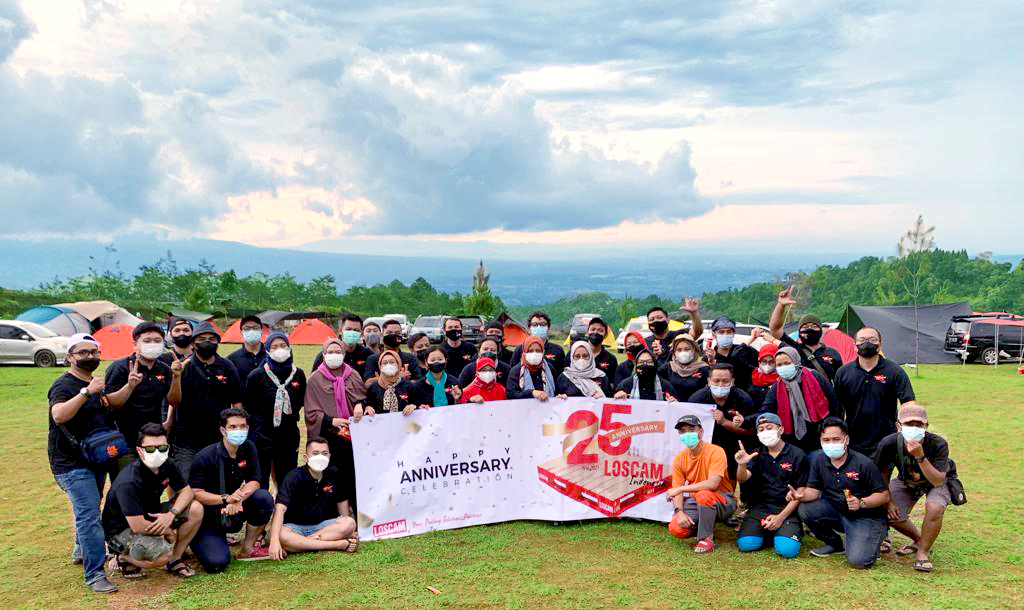 Pandemic doesn't stop the wheel of the pallet pooling business
As Asia Pacific's leading pallet pooling service provider, Loscam established its presence in Indonesia in 1996, and this year marks the Silver Jubilee of Loscam Indonesia. This is also a very special year for the country as it copes with the global health crisis.
Even though it is not the ideal time for celebration, the pandemic does not stop us from being grateful to have reached 25 years of successful business in Indonesia, despite the pandemic.
Thanks to the support of every valued customer and team member, Loscam has become known as a team of highly competent, customer-centric and result-oriented experts in pallet pooling. Today, Loscam is the market leader in providing pooling solutions for returnable packaging equipment in seven ASEAN markets.
"To all our employees, customers and stakeholders, thank you for your continuous support to Loscam Indonesia. Our team is prepared to work out our best to face the challenges of the supply chain and make sure that we overcome this global pandemic in good shape." Said Patrick Chan, Loscam Vice President of Emerging Market. "Happy 25 years of Loscam Indonesia!"