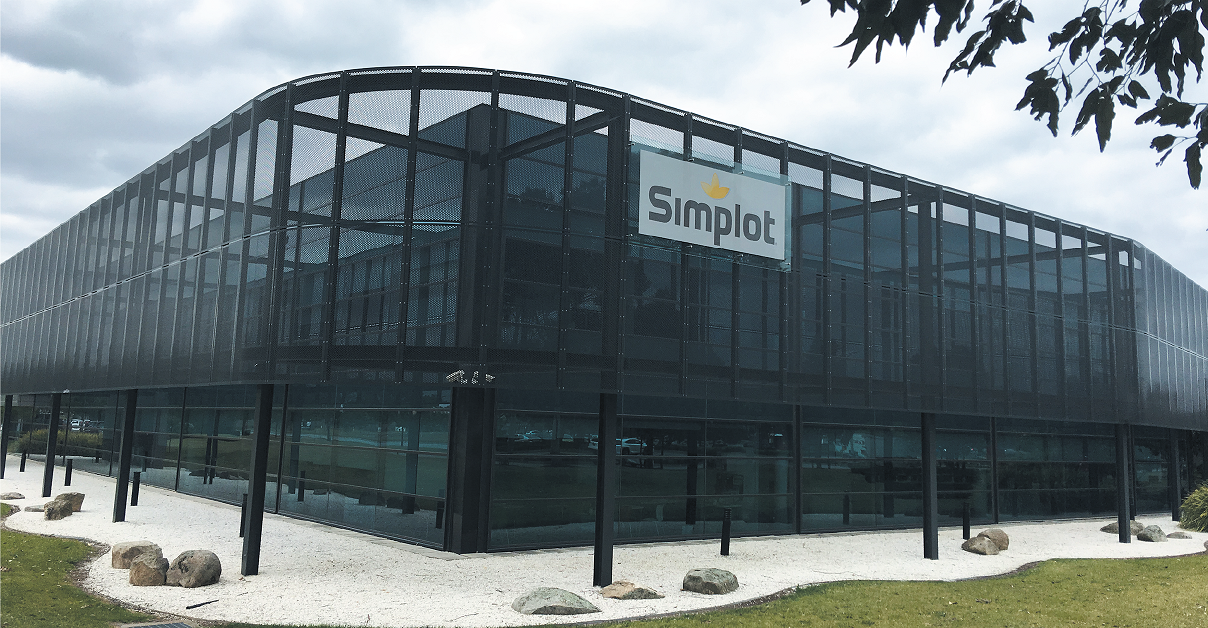 The J.R. Simplot Company was started by an energetic entrepreneur in 1929, and grew from a one-man farming operation into a food and agribusiness empire. The pillars of the Simplot organization – Passion for People, Spirit of Innovation, and Respect for Resources – are as relevant now as they were when young Jack Simplot began his long journey toward remarkable success. In celebration of the successful union between Simplot and Loscam, we spoke to Ben Carman, Simplot's National Logistics Manager in Australia, to talk about the partnership for the past 30 years and the future ahead.
It has been a mutual understanding journey.
Many readers will know the Simplot brand, but a lesser known fact is that, for many years into its worldwide success, it's founder Jack Simplot still did deals with a handshake. Even some of the biggest multinational brands had nothing more than Jack's personal word he would deliver. And of course, he always did.
Ben tells us that trust and integrity run at the core of how Simplot conducts itself, and what it expects from its suppliers. "For 30 years Loscam has given us that trust and integrity in return", Ben explains, "keeping their promises, maintaining an innovative attitude and giving them all to achieve the close working relationship we need. Loscam's deep understanding of Simplot's business means they can anticipate the market and assist us in planning the next moves forward, they collaborate with us testing new products and services… put simply, Loscam helps ensure we can keep promises to our customers. It's a beautiful thing!"
Passion for 'customer intimacy' needs leading edge logistic support.
As you would expect from a global innovator in its field, Simplot's operational and philosophical mottos come together in a highly ethical, customer focused, forward thinking vision statement which crystalizes where businesses need to be tomorrow. They are on a "global mission". They have a "passion for people". They demand "respect for resources". And they nurture a "spirit of innovation".
"These four pillars really drive our global business ethics," explains Ben, "with product innovation and customer collaboration at the heart of everything we do. We call it 'customer intimacy', and we're able to successfully cultivate that intimacy thanks to critical support along the supply chain from Loscam. Facilitating an end to end result can be long and complex, decision making needs to be spot on and safety, service and cost factors need to be seamlessly overlaid. Loscam are pivotal to the process."
And the passion for this intimacy with its customers paid off, with a major client awarding Simplot an award for excellence in service. Ben said, "The award was to recognise our continually raising service levels, with heavy collaboration across multiple aspects of the business, joint sales and marketing plans, joint product innovations, enhanced product and delivery quality, and so on." Ben then added with a smile, "The award was major 'brownie points' for us and of course we were very happy to receive it, but we like to look towards our customers at Simplot, not at our own accolades."
Simplot's new logistics centre, preparing for an agile future.
In March 2018, Simplot opened the doors to its new AUD $25 million state of the art logistics centre in Truganina, Victoria. The facility is an ambient, dry warehouse with the latest in technology and automation.
Ben notes that the new centre is "next door" to Loscam's Truganina facility, and points out that the new warehouse automation feeds directly into the support Simplot requires from Loscam. "We'll need Loscam to continue giving us the very best quality services across the board, remaining agile, flexible and fast to keep pace with market innovation and customer expectations." Ben said. "In fact, those ever-increasing customer expectations have been a big challenge for us, providing 100% on-shelf availability and pitch-perfect service, while at the same time competing in an almost entirely cost-driven market place." explained Ben.
When looking into the future, Ben sees a big picture, "The continuing competition from discount and online retailers, coupled with expanding consumer choice and demand for super-fast delivery at the lowest possible price."
Loscam is ready to support Simplot to navigate in this fast-paced future. Here's to the next 30 years of strong partnership!