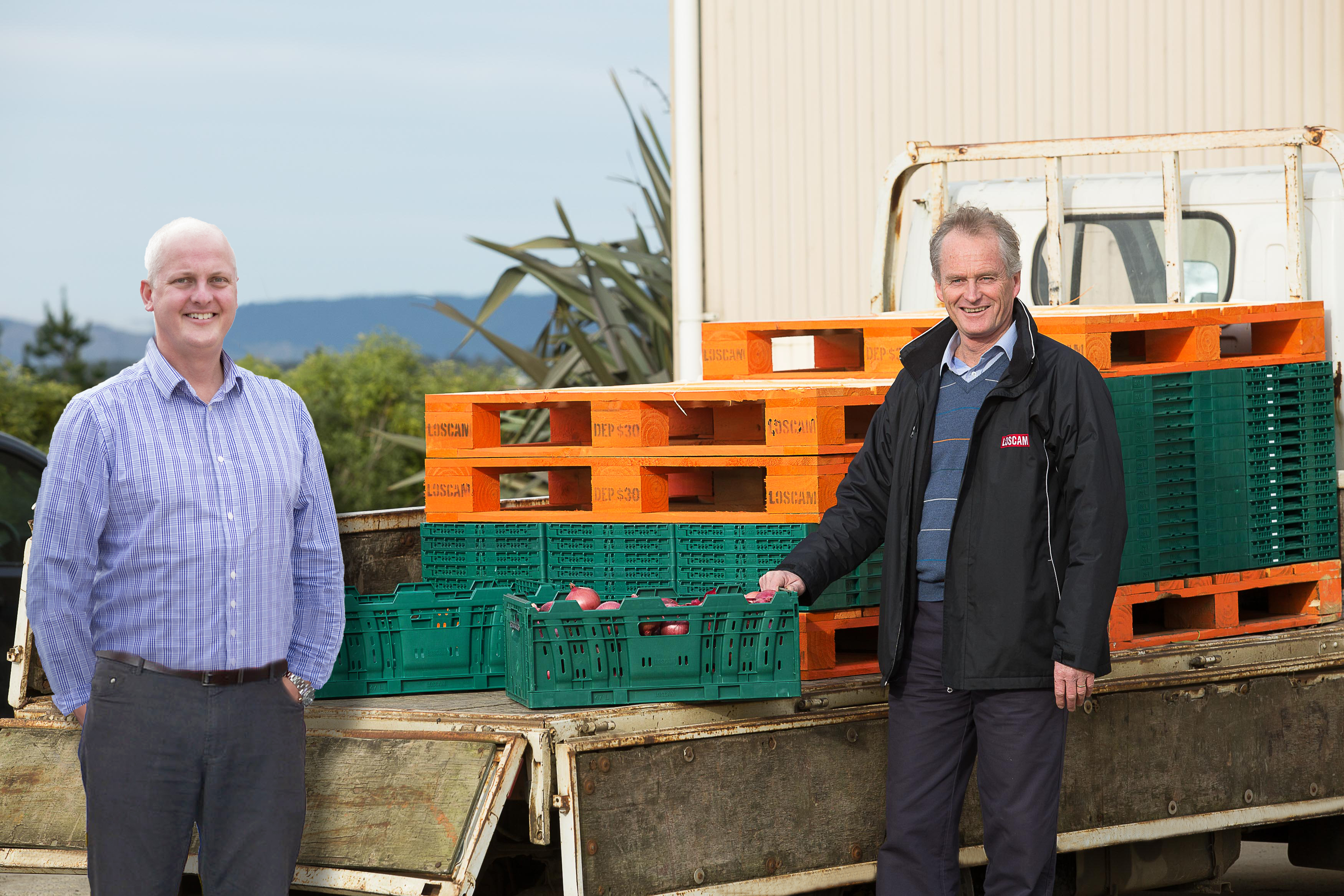 Loscam Fresh continues to make key inroads into the produce market in New Zealand
On the back of continued sales growth and strong support across the produce industry, demand for Loscam Fresh crates rose this summer to record volumes.
"We have been delighted with the feedback on the quality and availability of our crates which has led to strong sales performance way beyond our initial expectations," says Hans Wouters, National Manager – Produce Solutions Loscam NZ. "I believe the market was initially supportive of our market entry based on historical shortfalls during peak periods. However, these same customers are also realising that the quality of our crates is excellent and that the pricing is competitive.
"It's a positive change for us and I believe it's a result of Loscam Fresh becoming better known in New Zealand. Our profile is increasing, we've lifted our presence in the marketplace, and the more people see our crates out there, the more willing they are to give us a try."
"…the more people see our crates out there, the more willing they are to give us a try."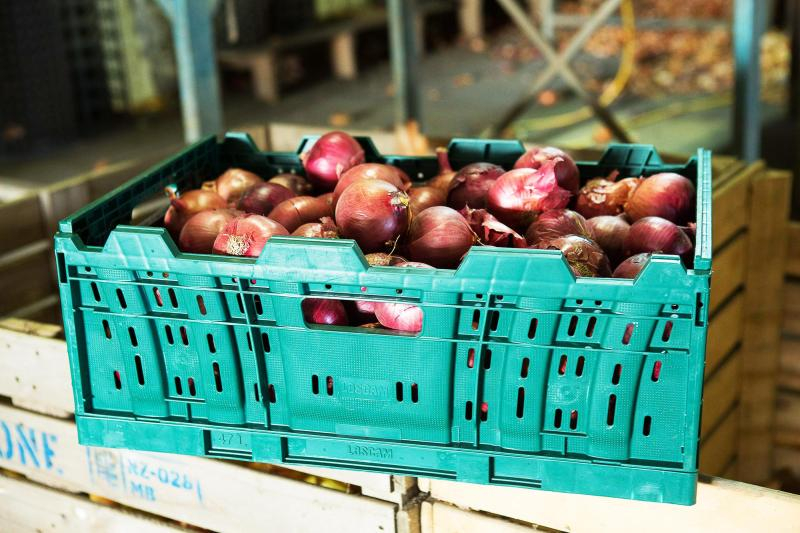 Loscam Fresh issued its first produce crates into New Zealand in September 2014 and since then the business has invested strongly in its operations. The flagship site in Auckland is conveniently located near the motorway in Penrose and has an automated wash site and large storage facility with 1000m2 under cover. The washer was sourced from Europe and has the capacity to wash a significant volume of crates each day to support an impressive gain in market share.
There are also issue and return sites around the country, including in Pukekohe, Tauranga, Hamilton, Gisborne, Hastings, Palmerston North, Wellington, New Plymouth, Christchurch Nelson and Dunedin.
Hans says the strengths of Loscam Fresh beyond the quality and performance of the crate are the ready availability of stock, a streamlined IT, invoice and statement system for customers, and short wait times – when a truck arrives at a Loscam Fresh depot they wait for as little as five minutes on average.
Hans believes the next logical step for Loscam Fresh is to provide customers with display ready bins designed with user-friendly moving floors.
"We're starting to see a demand for retail ready half-size display bins from growers and from the Foodstuffs food distributor and retailer," he explains.
"We have three or four sample bins on trial at the moment. When you put more weight in the bin the floor goes down, but as produce is sold and the weight in the bin becomes lighter the floor moves upwards. This means that people don't have to bend over as far to reach produce from the bin. It's a more customer-friendly and convenient design and customers are requesting this product."
The trial of this latest retail ready bin is another indication that the supply chain is constantly looking for innovation and improvements, says Daniel Bunnett, Executive Vice President – Australia and New Zealand.
"Customers are looking for solutions that will add efficiencies in their supply chain network and also add benefits to the environment. New Zealand in particular has lead the way in moving away from traditional packaging solutions like cardboard and has instead widely embraced crates as a preferred product," says Daniel.
"We launched Loscam Fresh with the aim of ensuring we bring these solutions with added innovation and benefits to our existing large customer base across the region to support them as they grow.
"Loscam is not just a pallet company and during the past five years we've made enormous inroads in expanding our product offerings. This has seen the launch of display pallets, beverage trays, intermediate bulk containers, and now, the crates within Loscam Fresh."
Daniel describes the New Zealand landscape for Loscam as 'exciting' and providing plenty of opportunities for the business to introduce competition and quality products.
"We're bringing in products that are strong, well-constructed and a significant innovation in engineering and we support that with a high-tech, purpose-built wash facility," he says.
"This brings opportunities for our customers in New Zealand and beyond as we look to expand these services across Asia-Pacific. We've been able to start Loscam Fresh in a mature market and learn a lot through that process, and when Australia and other markets within Asia Pacific are ready for these same products or additional competition, we are ready to go."
"We're bringing in products that are strong, well-constructed and a significant innovation in engineering and we support that with a high-tech, purpose-built wash facility,".
Hans says a challenge for Loscam Fresh has been breaking into a mature market.
"It can be difficult to sell change in a mature market like New Zealand's produce crate sector but when you can offer a quality product and service and an improved financial package the sell is less challenging," he says.
"We've kept working with all key stakeholders including growers, markets and retailers to develop and maintain relationships, to keep moving forward and to grow our profile in the industry. And we issue good, clean dry crates and have stock ready for pick up.
"We want to continue to grow our customer base, to continue to improve our relationships with these key stakeholders, and to give customers delivery in full and on time. We have capable competitors so we have to stay on our toes - but it's a challenging and exciting time."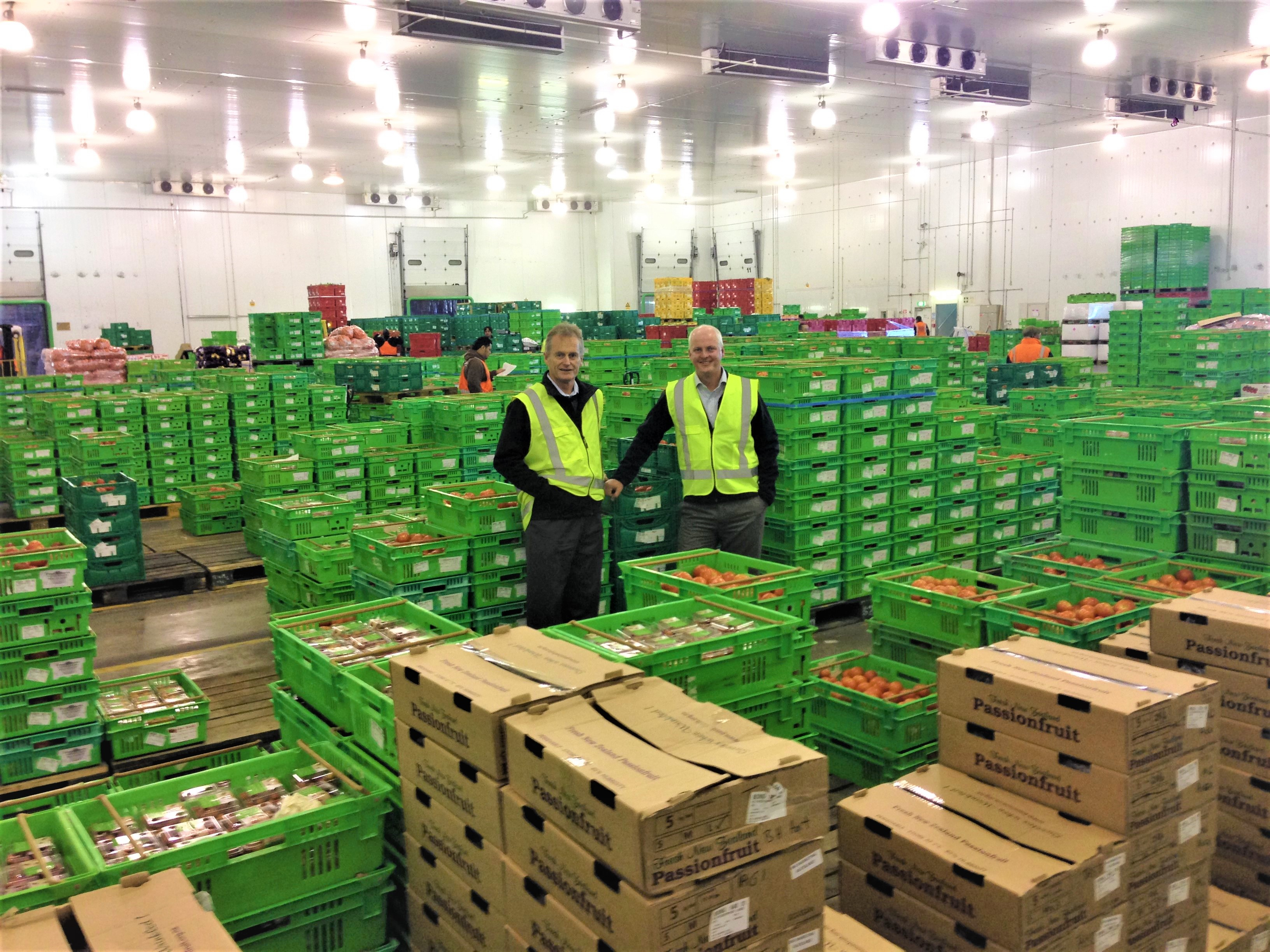 Crate Business in China Takes Off
Loscam China has successfully launched a pilot Crate Pooling Project with a leading local retail chain. The project uses a trip fee and deposit-refund model and the results of the project so far are encouraging.
The model has integrated well with store operations, improved operational efficiency at the company's DC, improved the replenishment speed of local stores and produced cost savings. The project supports Loscam's 'one touch' philosophy that aims to reduce the wastage that occurs with multiple handling along the supply chain.
Loscam China now plans to extend the Crate Pooling program to other DCs.
Loscam China is also preparing for the development of its crate business by teaming up with global Returnable Transit Packaging provider, Schoeller Allibert, to create a more localised model for the Chinese market. A reverse logistic service and IT system upgrade is being carried out to ensure the effective control of crates through the supply chains. The first environmentally-friendly crate washing facility in the region has also been developed to ensure a steady supply of hygienic crates to customers.