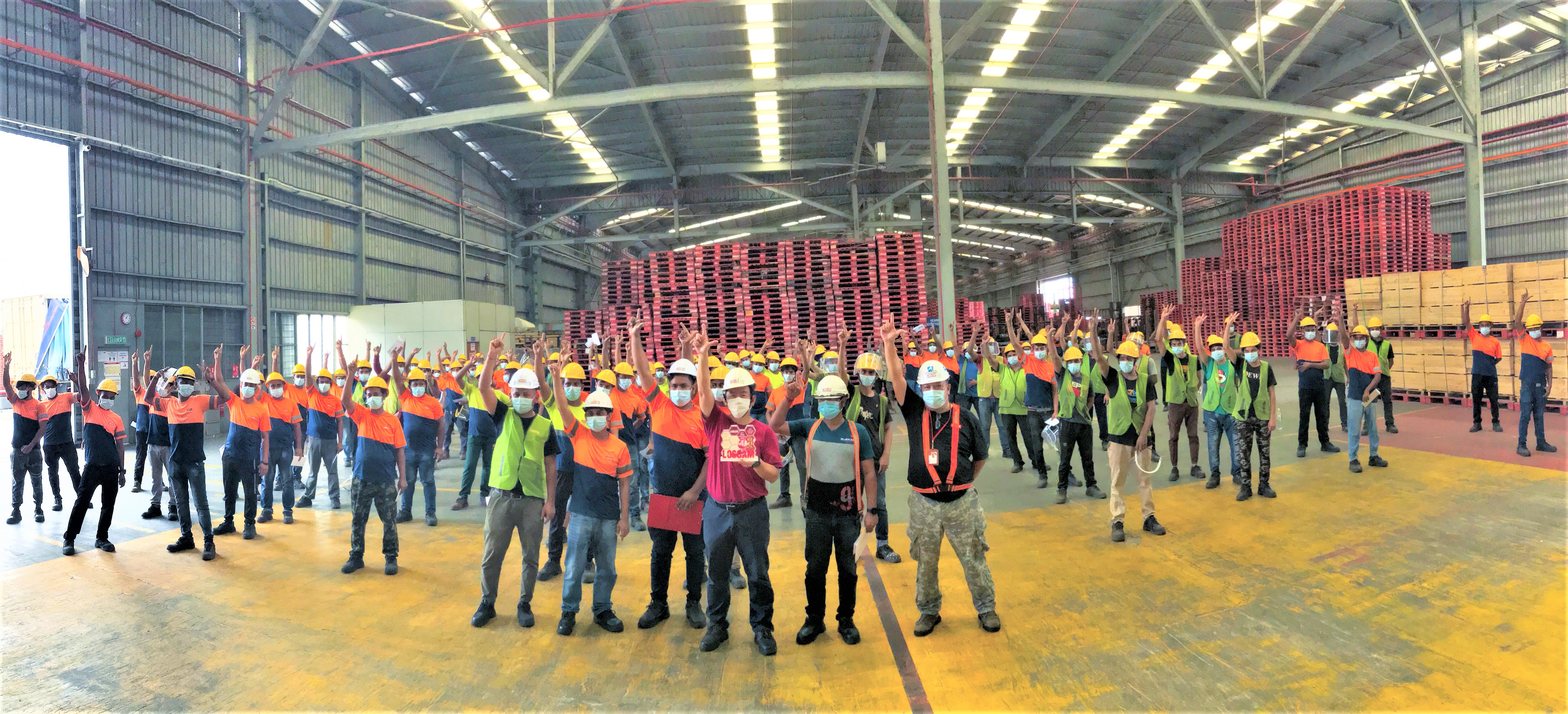 The focus on safety is a priority for Loscam. We strive to build a culture of safety where our people share a single safety mindset. This year, Loscam launched a new Group Safety Campaign to further foster and inculcate the safety culture in our business.
A Group Safety Award is given to the team that demonstrates the best and most improved safety practices amongst the regions, territories or depots. Following an indepth assessment based on strict criteria set, NSEA – Malaysia was selected as the inaugural recipient of the 2021 Best Safety Performance Award.
The team in Malaysia was recognized and commended for their effort towards significant improvements and renewed strong commitment to safety and health, achieving zero accident/incident rate, as well as enhancing a safe working environment through their OH&S improvement program. Congratulations to the Malaysian team and keep up the good work.
Loscam will continue to offer a wide range of safety and health training for all Loscam team members. We strive to achieve zero accidents and injuries with the strong support of management and all employees.