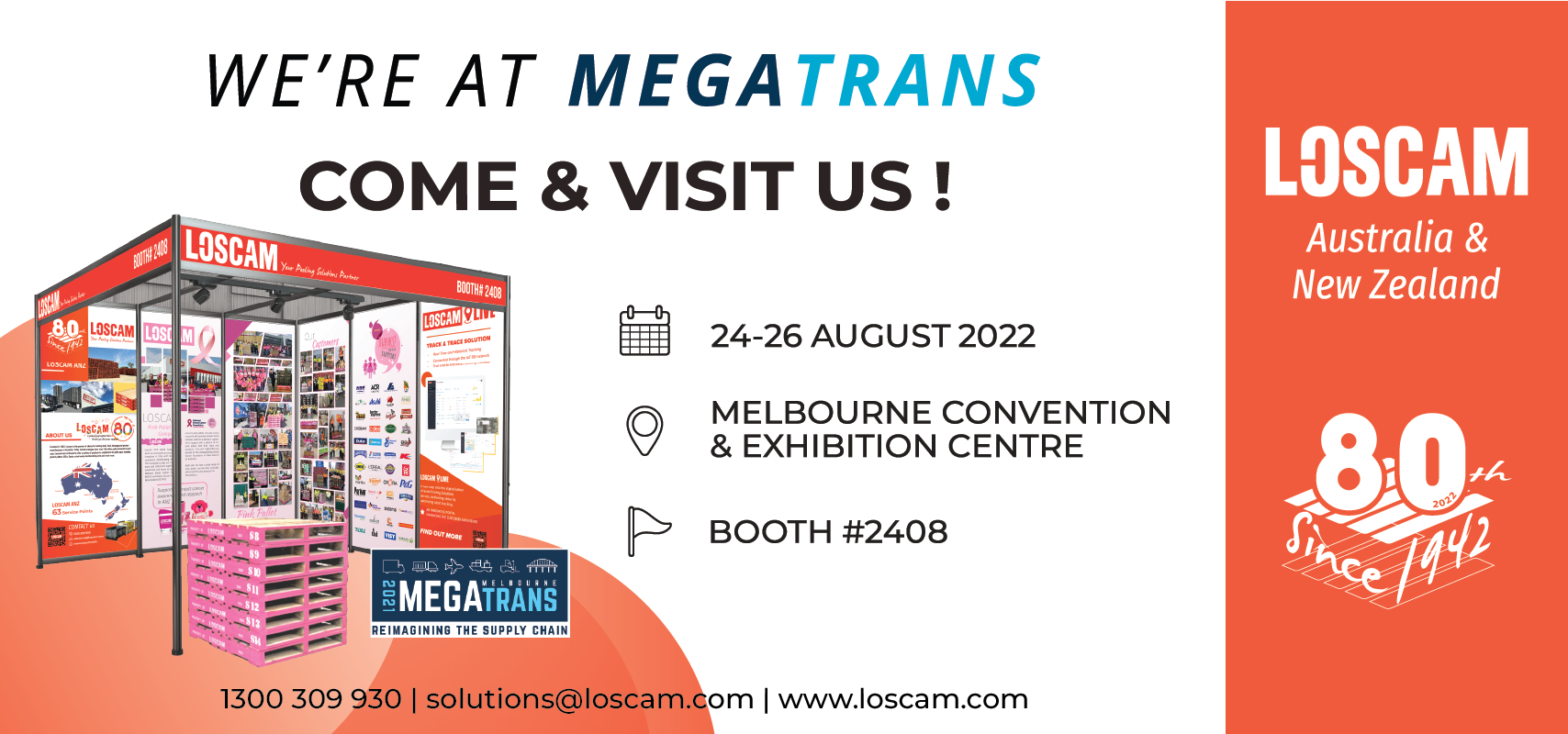 Loscam is proud to be the supporting sponsor and one of the exhibitors of MEGATRANS 2022 held at the Melbourne Convention & Exhibition Centre from August 24th to 26th, 2022.
MEGATRANS is Australia's leading industry freight and logistics trade exhibition and conference. Originally due to take place in April 2020, it has now been moved to August 2022. And this year, MEGATRANS will take place in conjunction with the specialised bulk handling expo, Australian Bulk Handling Expo 2022. The two events will be held side-by-side, with one ticket entry into both exhibitions.
This is Loscam's second time taking part in MEGATRANS. In addition to showcasing our pooling and returnable packaging solutions, we will also be highlighting one of our biggest CSR events, the Pink Pallet Campaign, and the latest Track and Trace Solution - Loscam Live.
We cordially invite you to our booth #2408 where you can learn more about our pooling solutions and our latest innovation, as well as try out the Loscam Pink Pallet Teddy Bear Claw Machine by making a gold coin donation.
Save your date and come visit us!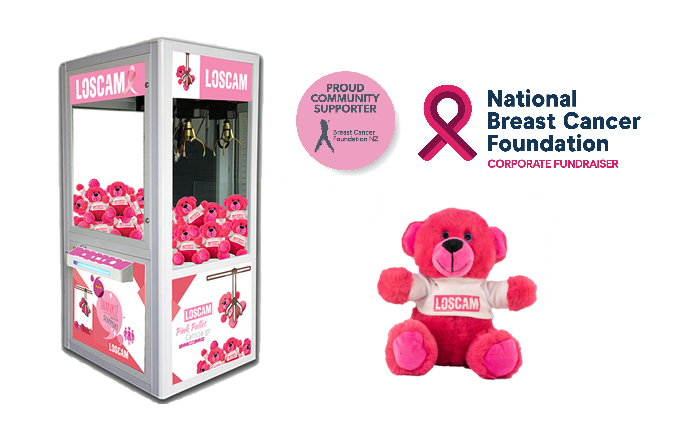 Loscam Pink Pallet Teddy Bear Claw Machine, supporting National Breast Cancer Foundation