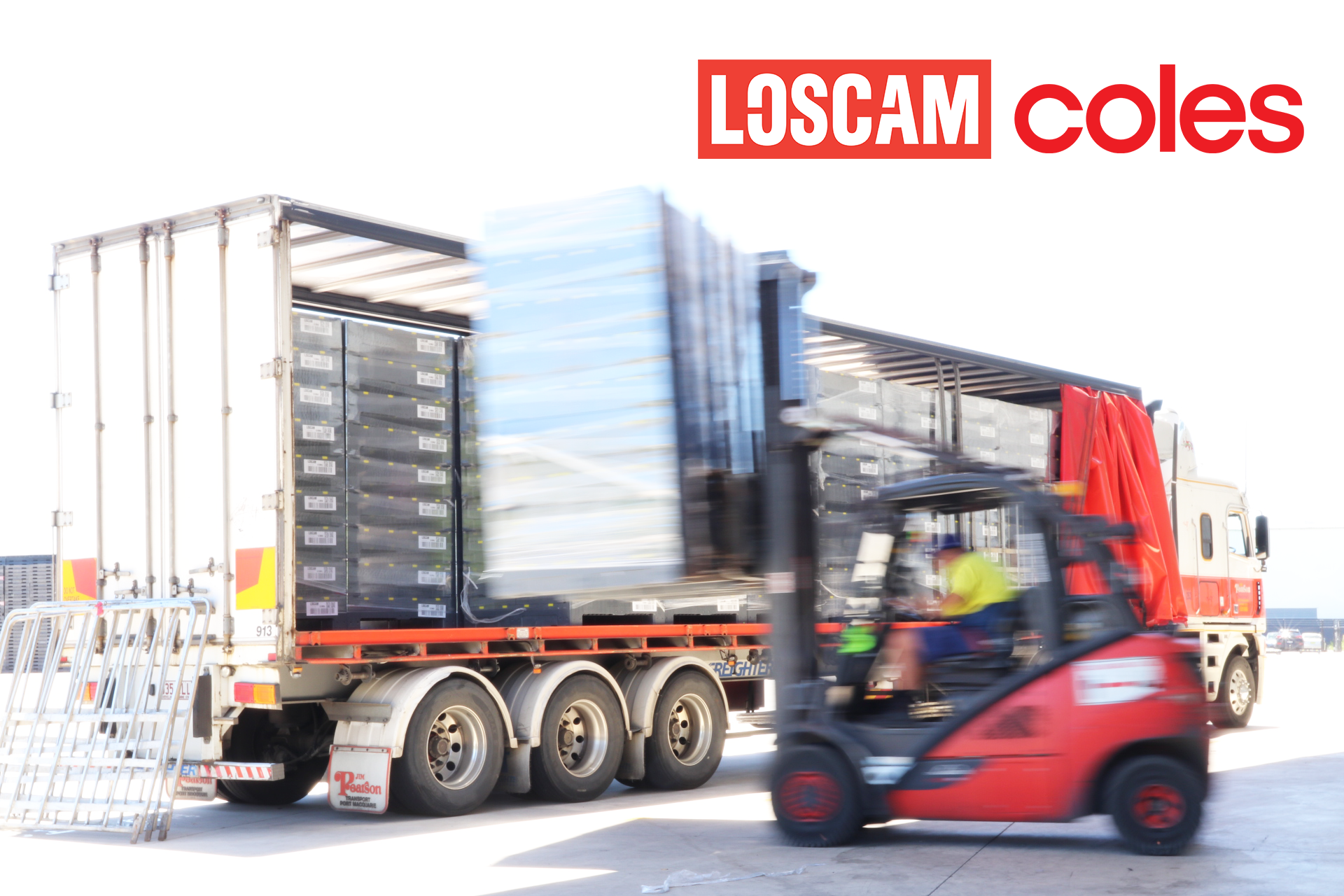 Loscam partnered with ThinXtra to provide a world-first, track-and-trace solution for 4500 Smart Food Bins in Coles' Protein Cold Chain.
The article was published in MHD Magazine.

Loscam, an industry leader for pooling and returnable packaging solutions, together with its trusted IoT advisor and partner Thinxtra, developed a world-first track-and-trace solution for a new era of truly connected supply chains. MHD explores this breakthrough and how it's already worked wonders for Coles Australia.
Loscam this year celebrates its 80th anniversary. Its brand name is a byword for trustworthiness and reputation in providing pooling and returnable packaging solutions for supply chains across 12 regions throughout the Asia Pacific region. Dedicated to delivering high-quality, innovative, environmentally sustainable, fit-for-purpose solutions, Loscam delivered a major innovation in 1993 – by moving pallets from hardwood to radiata pine – and today is making waves again as the first to market with the first trackable bin in the world.
After successful deployments of Internet of Things (IoT) solutions using off-the-shelf IoT devices tracking assets such as Intermediate Bulk Containers (IBCs), Loscam took the solution to the next level of innovation with a purpose-built solution: a world-first, track-and-trace solution for 4500 Smart Food Bins in Coles' Protein Cold Chain.
Supermarket leader Coles was looking for a solution to optimise its protein cold chain logistical operations and – after a competitive tender process – Loscam's innovative new solution won out. But how did Loscam get there?
DATA IS THE NEW CURRENCY
For Loscam, customer focus and Account Management has always been top priority, which necessarily means it is constantly thinking outside the box to solve new problems identified when working with customers and consulting with industry. Loscam identified a key challenge that went to the heart of its service: how to provide an equipment pooling service that was more efficient, more visible, and connected all stakeholders in the supply chain.
"Pooling equipment can be difficult if you only have a docket," explains Daniel Bunnett, Executive Vice President Australia and New Zealand at Loscam. It is labour-intensive, relying on manual processes to monitor asset transaction. Furthermore, says Daniel, Loscam was unwilling to accept the status quo: customers dealing with unacceptable risks, damages, losses, and attended compensation considerations.
To solve this challenge, the objective was to digitally manage the end-to-end process to provide full transparency from start to finish – where things are, how quickly they're moving, identifying and removing bottlenecks.
This meant turning the 'cost-down' focus historically prevalent in the industry on its head. Instead, Loscam zeroed in on creating greater efficiencies and value. In working with its long-term trusted partner Thinxtra, it has been able to bring unprecedented benefits to customers and move the conversation away from losses and mismanagement to consolidation of volumes, timely information, and visibility around the direct cause of goods or asset damage: to the site, to the shift, even to the specific time at which the damage occurred. This creates enormous insights and efficiencies for customers.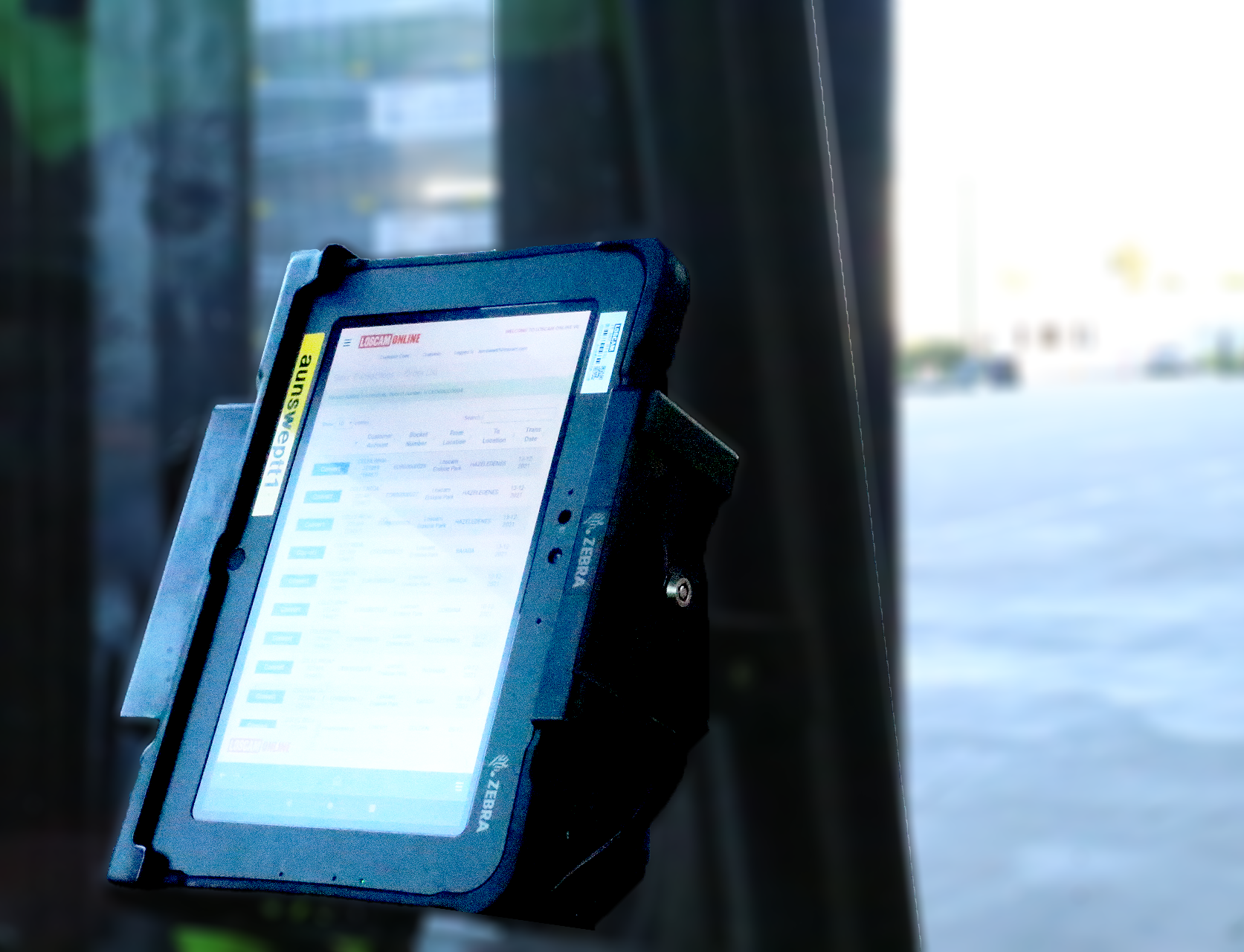 Loscam developed in-house its LoscamOnline portal, a specialised tracking platform, to provide location data using Thinxtra's national, public 0G Network.
LOSCAM'S IoT ENABLED TRACK AND TRACE SOLUTION
The eventual result of Loscam and its trusted partners' work on this challenge is a track and trace solution comprised of three components: a bespoke IoT device design, connectivity, and a bespoke tracking platform.
For protein cold chain, this means that for the first time, temperature and condition information is always available at the asset and goods level. Furthermore, the solution is 'plug and play', meaning no costly gateways or infrastructure is needed, in contrast to traditional RFID solutions.
And underscoring Loscam's customer-focused mentality is that – while traditionally equipment pooling providers prefer to see more assets being needed for better profits – Loscam sees its goal as precisely the opposite.
"We see it as a win for our customer when the number of bins needed is reduced," says Daniel. In developing the three essential components of its new solution, Loscam brought in its trusted partner Thinxtra.
Firstly, Loscam developed in-house its LoscamOnline portal. Secondly, Loscam leveraged the most energy- and cost-efficient IoT connectivity available through the public, national Thinxtra 0G Network. Finally, Thinxtra, as trusted IoT advisor to Loscam in bringing together this solution, partners in turn with Unabiz as IoT device manufacturer to engineer, manufacture, and deliver a bespoke device.
In addition to this three-step process, Loscam also designed (and holds exclusive rights to) a new foldable bin that is robust, meets requirements, and delivers significant reduction in transport costs. Put simply, compared to a regular foldable bin – which are often subject to environmentally-caused malfunctions – Loscam's new bin is more resilient, and three times as many of them can be fit on a truck compared to traditional rigid bins.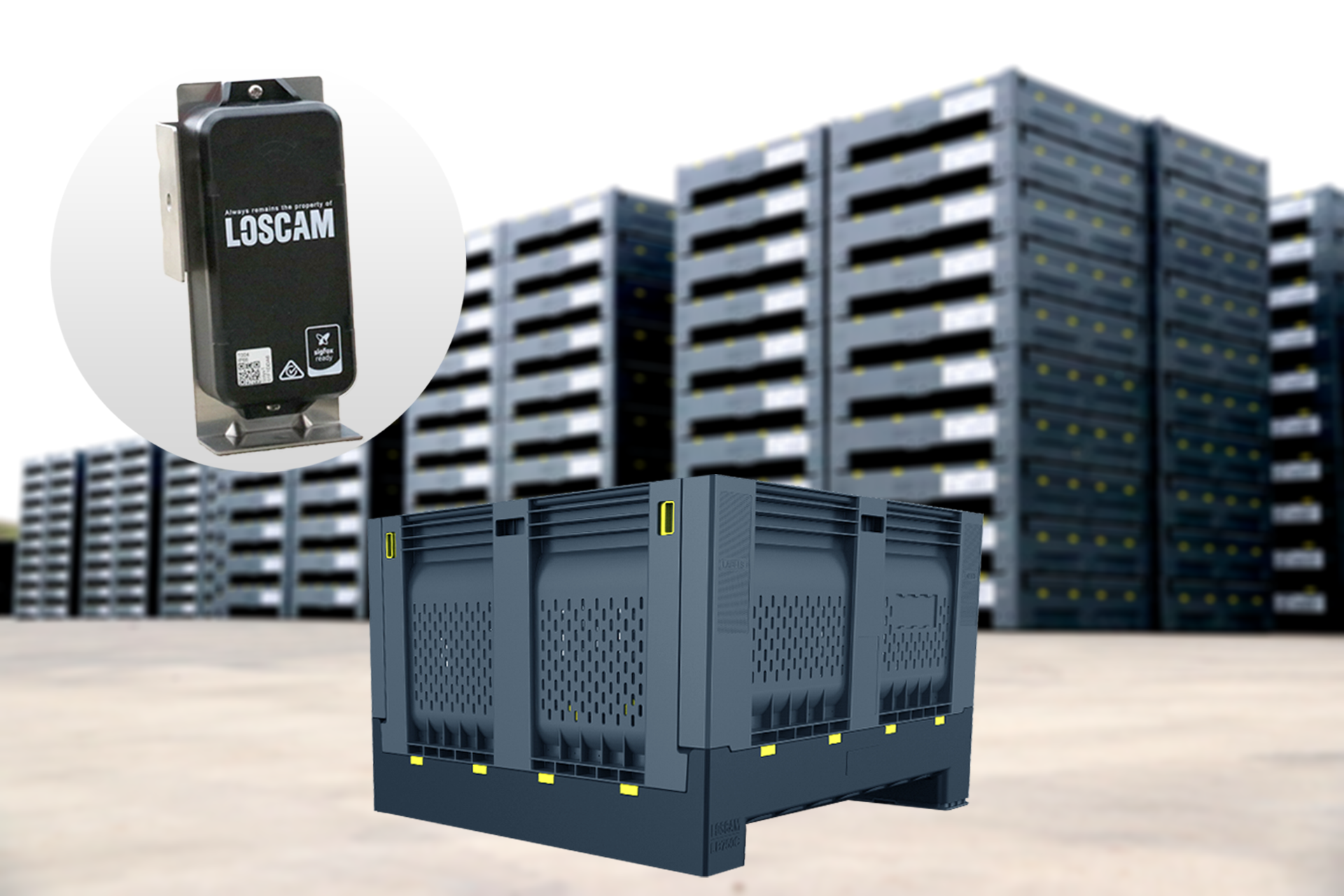 Coles deployed 4500 smart and foldable food bins manufactured by Loscam, fitted with IoT enabled devices.
CASE STUDY: COLES AUSTRALIA
Take-up of Loscam's pathbreaking new solution has been quick and impressive – with implementation for Coles Australia being a signal achievement.
Coles last year announced a major digital transformation strategy, which includes increasing resilience of its critical supply chains, such as the Protein Cold Chain, responsible for sourcing poultry. The goal was to reduce the number of food bins it loses, understand whether and where these assets are being damaged, improve pooling of equipment for transit, and ultimately increase stock turnaround.
After a competitive tender process, Coles partnered with Loscam to implement its innovative IoT solution. Coles deployed 4500 smart and foldable food bins manufactured by Loscam, fitted with IoT enabled devices. The devices communicate location data using Thinxtra's national, public 0G Network. This information is then available to Coles via LoscamOnline, their specialised tracking platform.
Coles Australia's business objectives with respect to its protein supply chain were ambitious:
● Reduce loss of bins
● Reduce pool of bins required
● Increase stock turnaround
● Optimise the resilience of its protein supply chain.
Loscam's solution delivered on all these metrics.
Armed with easy access to data through the Loscam portal, Coles has reduced loss of bins through superior tracking and location data; reduced its pool of bins on hire by 25 per cent; increased stock turnaround with the three-multiplied load of Loscam's new foldable bins; and optimised protein supply chain resilience with more certainty and lower risk of compromising the quality of the goods, owing to temperature and event monitoring.
The combined IoT solution has enabled a connected and transparent supply chain with timely insights into geolocation, geofencing, shock impact events, temperature, and bin status, and allows Coles to optimise transport routes and equipment pooling based on usage patterns.
Needless to say, Coles has been impressed with the results.
"The smart food bins ensure that we can track the poultry from the moment they are loaded by our suppliers at their processing sites, right through to the time they reach our distribution centre, reinforcing our food safety standards, while saving time and minimising waste," Coles General Manager National Meat Processing Larry Kavanagh said. "We partnered with Loscam to deploy a purpose-built device and portal system with Thinxtra connectivity, tailored to the specific needs of our Protein Cold Chain department, giving us full visibility into our supply chain operations. This is a crucial step to retain our customer-focused, quality-driven service that's reflected in our supermarkets."
Daniel explains why Loscam's solution was well-suited to the modern needs of Coles. "Standard location tracking devices no longer suit the complex business needs of large-scale organisations like Coles— IoT has introduced the capabilities of asset management beyond traditional GPS tracking, with sensors that can provide insights to optimise logistical operations. Daniel says."Powered by the national Thinxtra 0G Network, our IoT devices give Coles a sustainable, more efficient way of transporting perishable poultry produce, and managing its returnable industrial packaging, all while reducing resource waste."
For Thinxtra – Loscam's trusted IoT advisor on this new solution – it has been an exciting and rewarding challenge, in line with the company's ambition to 'Enable Massive IoT'. Indeed, the company was founded to help organisations connect their physical assets with the digital world at scale.
"Coles, as an iconic Australian brand, has been able to deploy Internet of Things technology to achieve economic viability and operational scalability through streamlining its critical supply chain operations," Nicholas Lambrou, CEO of Thinxtra, says. "The IoT-powered smart food bins give full traceability of quality assurance and efficiency within the protein cold chain, all the while saving Coles business costs by avoiding unnecessary damages and better pooling equipment for transport. As an Australian based technology company, we at Thinxtra are proud to be collaborating with two market leaders who are both passionate about creating value and driving efficiencies for a more sustainable world."