Loscam provides returnable packaging solutions to store and move products through supply chains. We are focused on delivering high quality, efficient and environmentally sustainable solutions that helps our customers across Asia Pacific.
Our unique pooling system enables trading partners to share Loscam equipment through the supply of Pallets, Intermediate Bulk Containers (IBC), Produce Crates, Bins and other returnable equipment.
Loscam's network of service depots are strategically located to ensure availability of our products when and where you need them.
---
FMCG
Manufacturers and retailers in FMCG industry are facing the challenges of increasing labour cost, scarcity of land and on-shelf-availability requirements, thus centralized purchasing and warehousing are becoming the operational trends in FMCG industry. Loscam is actively promoting pallet pooling to help the industry to improve logistics efficiency and lower logistics costs, with benefits include: income turn-over rate, reduce goods damages, save labour cost, energy saving and environmental protection.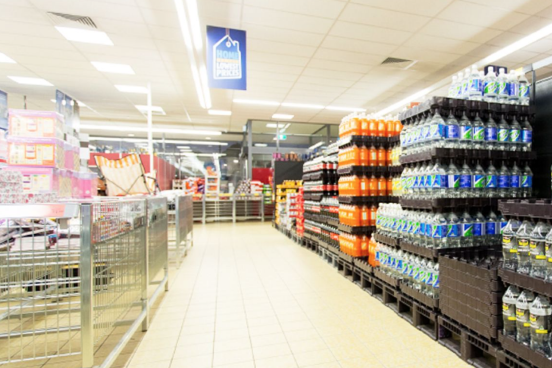 Food & Beverage / Cold Chain Industry
Loscam has developed high-quality and endurable plastic pallets for food and beverage industry and cold chain industry. Plastics pallets are widely used in production lines, warehouses and racking.
To cope with the delivery features in the beverage industry, i.e. frequent delivery and heavy weight, Loscam has a series of dollies and combined dolly / pallet serving with dual-function as both pallet and heavy duty dolly for direct shipment and delivery from the production line to the retail store, to highly increase efficiency by eliminating manual goods handling in the supply chain.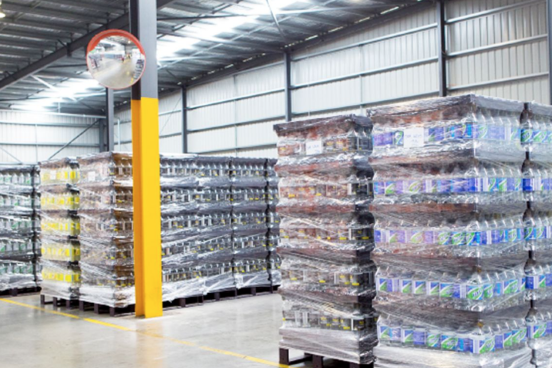 Retail Ready Packaging Solutions
Loscam's Retail Ready solutions are developed to facilitate direct to retail shop floor display from produce suppliers and centralised warehouses serving the produce sector. RRP replace single-use corrugated packaging thus reduces packaging cost while increasing transportation and storage efficiency and enhancing sustainability.
Sturdy product structure for better goods protection hence less goods damages;
Innovative and eye-catching design for goods promotion and customer preference;
Savings in replenishment & sales costs by batch replenishment;
Maximum store floor utilization rate;
Innovatively-designed products that are foldable, stackable and nestable to minimise reverse logistics costs.